Subham Mishra
intro
Folks,
Let's face it, a lot of us spend our most productive hours seated at a desk in front of a computer or not doing much that ensures our bodies are active. Technology is a fascinating tool, but it is also resulting in more and more of us to leading a sedentary lifestyle. While we have the ability to communicate all over the world in real time, we are doing very little to communicate with our bodies – in particular moving them and being guilty of physical inactivity.
How familiar does this sound to you? You wake up early in the morning, sit in your car/bus and ride to work, sit at your desk and work, then sit down and eat your lunch only to go back to sitting at your desk and then you come home and have a seat on the couch feeling exhausted. But come to think about it, did you really do anything physically exhausting? If this sounds like you then you're leading a sedentary lifestyle. But I get it, due to all the mental stress you've acquired throughout the day, it can totally feel like you just ran a marathon. How about running a real marathon?! How about counteracting the sedentary lifestyle?! Just like how our Runner Of The Week, Subham did and went on to run ultras. This is his story. Read on to know more about him.
about Subham Mishra
Hello, I am Subham, born and raised in Allahabad, moved to Hyderabad (via Bangalore, Mumbai) for further studies and eventually work. Growing up in non-metro cities has its own pros & cons, like, sports were never introduced as one but more as survival skills e.g. swimming, cycling etc. the only ones known to me while growing up. "Running" is only when we were trying to get away with some mischief (e.g : stealing mangoes from neighbour's garden). Enlightenment to running (or physical fitness for that matter) happened much later after years of sedentary lifestyle and considerable weight gain. The initial motivation being more aesthetic which gradually transformed to a "holistic" process.
Run Details
Date : 06 May 2018
Time : 3 AM (YES, 3 AM) Chudailathon 2018
Location : KBR Park Main Entrance
running history
Cheap Christian Louboutin Cheap Christian Louboutin
Started in 2014 participating on AHM 5K as part of corporate initiative, hooked on to it seriously from 2015 and rest is history! (which includes most of the major city full marathons, 75K trail run in Javadu hills,TN, HR Club Runs etc.)
Join us for the 2018 edition of Chudailathon.
Family & Work
A software engineer in Genpact, living in Hyderabad for a decade now. Family is my "dearest" friend & "bitterest" critic (A.K.A wife) ????
Other Interests
Binge watching classic Bollywood movies, shopping, eating out.
Running Goals
Boston (oh yea, I will, just watch!).
HR means to me
More like an extended family, where a fine group of people unknowingly inspired & assisted me to shut-up the little voice in my head that says "QUIT".
My favorite running Line
I could walk out my door RIGHT NOW and run a marathon. And that's what SEPARATES you from me".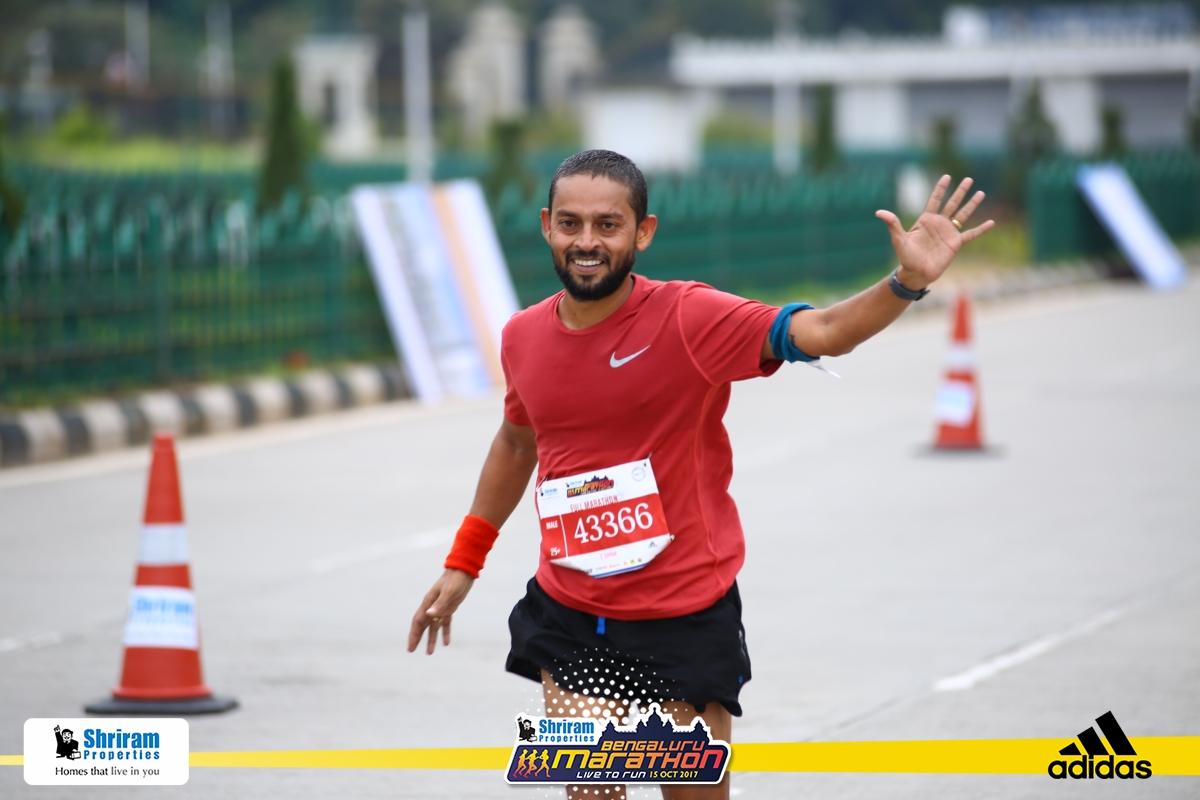 Runners
January 2019
December 2018
May 2018
April 2018